Trusted by 500 fortune and other companies worldwide
Top Cloud Migration Company
Seamlessly migrate to the cloud with our expert services. Trust the top cloud migration company for a secure and efficient transformation. Unlock your business's potential in the cloud.

Planned Strategy
Orion eSolutions assesses cloud adaptability, identifies suitable applications for seamless integration, and ensures optimal migration by evaluating compatibility, scalability, performance, security, and cost-efficiency.This careful assessment ensures that only the most suitable applications are selected for migration.

Infra Audit
Orion conducts a thorough infrastructure audit, evaluating the security, scalability, automation, disaster recovery, and resilience of your existing infrastructure. Our expert team aligns it with industry best practices to identify vulnerabilities and areas for improvement. We assess architecture, network configuration, hardware, software, and processes.
Top Cloud Migration Company
Seamlessly migrate to the cloud with our expert services. Trust the top cloud migration company for a secure and efficient transformation. Unlock your business's potential in the cloud.

Architect Design
Orion leverages existing resources, gathers requirements, and designs a tailored cloud architecture that supports your business objectives. We consider scalability, security, and cost optimization to create a customized and seamless integration of your applications and data into the cloud environment.

Automation
As a part of the cloud migration process, Orion leverages industry-proven cloud technology solutions, with automation as a vital component. We utilize automation tools and frameworks to streamline and accelerate the migration process, reducing manual efforts and human error. We automate tasks such as provisioning, configuration management, and deployment.

Deployment and Testing
Orion takes care of deploying your new cloud environment, ensuring effective staging and rigorous testing. Our expert team manages the seamless transition of your applications, data, and infrastructure to the cloud. We conduct thorough testing to ensure optimal functionality, operational efficiency, and scalability.
Cloud Platforms We Specialize In
Reduce your risk with Orion's Cloud Migration Services
Access cloud environments without disruption
Our DevSecOps methodology
ensures a smooth transition to
the cloud environment.
A fully compliant cloud migration plan
Complete compliance and
governance are guaranteed
by our security posture.

Leverage the power of a secure and scalable
public cloud infrastructure for your business,
ensuring flexibility and cost-efficiency.


Establish a dedicated and highly secure
private cloud environment tailored to your
specific business needs, ensuring data
privacy and control.

Achieve the perfect balance of public and
private clouds, seamlessly integrating
resources for enhanced scalability, agility,
and workload optimization.

Safeguard your critical data and applications
with robust disaster recovery solutions,
ensuring minimal downtime and quick
recovery in the event of a disaster.


Expertise
Access a global network of skilled IT specialists.

Flexibility
Tailored service agreements to suit your preferences.

Multi-Platform Support
Seamless operation across AWS, Google Cloud, Azure, and Oracle Cloud.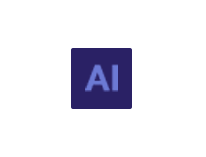 AI-Driven Solutions
Drive efficiency and innovation through AI-powered solutions.
What our clients Say About Us
Highly recommended. Great communication. Great skill set. Incredible job. Always ready to work and work efficiently and effectively. This is the best web design company in India. Thank you very much. Will hire again. Great development team.
Reel Trail
Orion worked with us briefly on a project that was very big deliverable. Throughout the process he communicated regularly. Orion team is very knowledgeable about the subject area that we used them for - proxmox with confidence.
Tellarc
Orion eSolutions increased the client's 99.8% of their uptime for their customers. They successfully helped them recover from two ransomware attacks, as well. They offered cost-effective solutions, as well.
Director of IT infrastructure & Security, Cyzap, Inc
Orion eSolutions has been effectively using scrum methodology for project management. Moreover, their communication is seamless through Slack. 
CEO, Digital Company