Transform Your Business with On-Demand Apps
Ensure a sustainable competitive edge in the constantly changing market landscape with Orion's On-Demand App development services.
On-Demand App Development Drift
With each year passing, the On-Demand app development segment is ascending to new heights. Orion eSolution is one of the leading On-Demand web and mobile app development companies in India. We will study your business requirements and capacities in respect of present market condition. Then we will develop innovative, cost-effective, and future-proof on-demand web and mobile applications enhancing your business sustainability. Intense technical prowess and deep market analysis are the foundations of our On-Demand app services.From controlling machinery equipment to software and asset management, we offer customized, robust, and top-notch mobile and web applications to accelerate the potential of your machines and crews.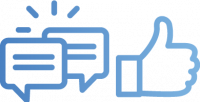 Service Provider solution



On-Demand Application Development
On-Demand application development services ensure highly functional and immersive UI-driven solutions.


On-Demand App UI/UX Development
UI/UX design services include prototyping, flowcharts, app wire-framing solutions, IOS and Android-based on-demand app design.


Delight your customers with seamless functional integration of both your web and mobile apps.


Push notification allows companies to keep their customers tuned with products and services, ensuring customer retention.


Once customers place an order for products/services, real-time tracking allows them to get real-time order status.


Multiple payment gateways like credit/debit, net banking, and e-wallet allow customers to accomplish safe, secure, and fast payments.


Application testing service is effective in assuring the functionality, usability, security, and performance of the construction web and mobile apps.
On-Demand Application Development


On-Demand App UI/UX Development
Revolutionize Your Business Process with Feasible On-Demand Apps
On-Demand App Development
Get Orion's staunch On-Demand app development and support, leveraging technological advancements to escalate your business position in the market.