Hire Top Java Developers from Orion eSolutions
Orion is your partner in your success.
If you are running a business, there are high chances that you must have an online presence. The web or mobile-based that you are using is probably using the Java platform. Java has been the most preferred coding language for over two decades, and trust us, it still is. That is the beauty of the Java language. It allows for seamless backward integration. As a result, even if your application is a decade old, it can be easily modified as per the present-day requirements.
Orion is an industry-standard when it comes to providing skilled coders or developers for your project needs. We specialize in providing our expertise to small and medium businesses to help them excel. As the leading Java Development Company, we take pride in contributing to your success. So, if you are looking forward to finding the right partner to help you with your web or mobile application needs, look no more. Orion eSolution is there for you. We provide excellent Greenfield services, which take care of ideation, developing, testing, and launching of a Java web or Mobile application(s).
Guaranteed Response within One Business Day!
OUR JAVA EXPERTISE AT A GLANCE
Orion, we believe in the concept of constant learning. Java ecosystem requires just that. Most mobile apps are on the Java platform. Our team of developers is up-to-date about the present trends in Mobile App Development. In today's hyper-competitive business world, having a mobile app is necessary. More importantly, your mobile app must be responsive to your customers. Towards that end, we provide multiple solutions. We can transform your existing app, undertake Greenfield App development, and provide consultation, design, and development for your project.
Big Data involves powerful processing and storage services. AI and ML provide the foundation for Big Data technology. It requires the Hadoop HDFS platform, which is written in Java. We help you harness the true potential of Big Data Technology. Our Java team has delivered more than 100 projects successfully for small and medium businesses.
Cloud is the revolution in the tech world. Without spending on physical infrastructure, you can now have access to various technologies at a fraction of the cost. Java is a popular language used for developing Software as a Service (SaaS) and Logging as a Service (LaaS). Our team of Java application developers is competent in helping you take your web or mobile app to the Cloud or access Cloud facilities for your project.
User-interface is the most critical aspect to keep in mind while developing any web or mobile application. Your end-user is not comfortable with the interface that spells trouble for you. Our Java developers assist in developing Desktop GUI, which is creative, innovative, and appealing.
Our world is, without a doubt, connected to the devices we use. Internet is powering this phenomenon. That is called the Internet of Things (IoT). We take pride in saying that Orion is helping organizations with this transition. From smart monitoring to workflow organization, IoT apps are rapidly changing businesses.
WEB AND MOBILE-BASED APPS
Java has been powering the web and mobile applications for decades now. It is the preferred language of mobile or web app developers. We have a talent pool of Java developers, who have years of experience of developing smart, scalable, efficient, and cost-effective web and mobile applications. We also provide Java migration, customization, deployment, installation. Our expert Java developers can help in every way.
We are Delivering Technology Solutions to Businesses
Hire Orion Now to Enhance your Business Capabilities!
We work endlessly to help you convert your dream into a reality. We are driven to provide you the best tech capabilities to help you realize the true potential of your business. We have successfully provided our Java expertise to businesses, spanning diverse industries ranging from media, healthcare, retail, banking, travel, etc. Our industry-specific footprints at a glance:
We offer HIPAA-compliant software solutions and applications. For example- claim adjudication, PACS/HIE APIs for enhancing improved medical care. Java's in-inbuilt JavaScript features allow for a high degree of customization to applications. You can easily use it to run your applications across different platforms.
We help you reach your customers through a custom-built Java application. Java has universal applicability. E-commerce requires an app, which is highly efficient and scalable. We provide customized e-commerce applications with inbuilt features such as chatbots, shopping portals, payment options, etc. Of course, we do wonders with your already existing Legacy Applications.
You can gain efficiency through our high-quality and enterprise-grade software applications like asset management apps, crypto wallet apps, POS, etc., with Java. Its features provide an excellent landscape to make dynamic web or mobile-based applications.
Travel and tourism is a highly volatile business, sensitive to the whims of the travelers. Its just-in-time- compiler analyses program speeds up frequently executed spots, which is what an ideal application feature must be. Our expertise in building high-response and easily navigable applications has helped the best in the industry. We provide excellent applications that provide- virtual tours, AR navigation, payment gateways, kiosks, ERP, and eTicketing systems.
Digitize the media and entertainment experiences with applications such as video streaming, CRM, brand management, AI chatbots, etc. The Java libraries provide a solid architecture to applications on both iOS and Android.
The education world is moving at a breakneck speed towards digitization; so are we. We partner with a few of the best education companies to provide them with powerful and innovative applications to deliver their lessons. We offer inbuilt AI-powered evaluation tools, 3-D content, and more to make learning interactive.
Why IS JAVA Still A Dominant Programming Language?
Around 40% of the developers around the world mention Java as their top choice for developing applications. It is simple and portable. It allows scaling and updating of old Java applications. Thereby helping you save money that you would have to spend on creating new applications. Few salient features of choosing Java:

Automatic Memory Management
Java framework allows for memory management, which helps clear space and making the applications faster. It is the in-built 'cleaning system'.

Cross-Platform Applications
Applications developed on Java can be used across diverse platforms. Once the Java code is converted to byte code, it can be used on any platform that has JVM.

Java Offers a high degree of scalability to any system. It adds valuable system resources without affecting the deployment architecture.
Orion is your One-stop Shop for Java Development Needs.
Need more reasons to hire us? Read on
We are value-creators. We deliver top value to our clients. We are specialists when it comes to providing tech solutions to small and medium businesses. The wide-range of experience and excellence of our Java team is an industry-standard. We work with diverse industries to provide technical solutions that are highly efficient, scalable, and cost-effective. As a top-rated Java development company, we make sure to assign some of the best and highly experienced programmers to help you. We provide constant in-house training and skill enhancement to them so that YOU get the best. Few valuable inputs regarding us: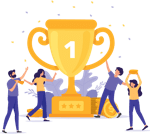 WE DELIVER WITHIN YOUR BUDGET
We understand that cost of development of an application eats into the profit of many small businesses. Therefore, we offer Flexi-pay payment plans. You pay for only the services you choose. There are no hidden costs or charges.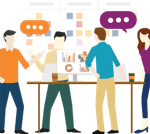 WE TAKE CARE OF RECRUITMENT AND TRAINING NEEDS FOR YOU
Your time is of the essence. We ensure that your focus is on the tasks that need your attention. Therefore, we free you from worrying about your Java development needs. We provide a host of solutions through our superior technical expertise in Java Development. We hire the best for you, thereby saving you hassles of training, recruiting, and retaining the workforce.

WE HELP YOU LOWER DOWN COST OF RUNNING YOUR OPERATIONS
Orion provides you with industry-certified Java Developers who work from remote locations. That brings down the overall cost of running the operations. Lower costs mean higher margins for you.

USER-FRIENDLY AND INNOVATIVE WEB SOLUTIONS
We are passionate about technology. We are even more passionate about using technology to help our clients. That is what we, the leading Java Development Company believe. Java Developers at Orion eSolutions have the expertise to provide great flexibility and scalability to your business. We offer end-to-end integration of your applications with the host of Cloud services as well.

INTEGRITY AND TRANSPARENCY
We follow high-degree protocols in ensuring transparency, integrity, and maintaining trust when we work with you. We work day-and-night to keep your data secure. We run multiple test runs to rule out any glitches. We aspire that your Java application works seamlessly on any platform.



2,000+
Man Years Experience

2,500+
Satisfied Customers

Frequently Asked Questions
Java is simply the most valuable, easiest, developer-friendly coding language. It is both a language and ecosystem. Its features make it a universal language for Database Access, Service publications, etc. The fact that all Big Data space stacks are written in Java makes it an object-oriented language.
Absolutely not. Java allows for seamless backward integration. No matter how old is your Java application, it can be easily updated and scaled to the present level of sophistication.
A web development company has experience working with various projects and clients. That brings a huge advantage to you. As there is a complete system in place, it ensures smooth delivery of the application. It also helps you save lots of money. If you are looking to hire some company, make sure that it has successfully delivered Java applications to at least 200 clients across the globe.