WINDOWS SERVER MANAGEMENT
Servers yield maximum results only when they are managed well. At Orion eSolutions, we provide the Windows server management services that include a diverse range of solutions right from server security to user management, SQL management, initial server setup and server migration amongst many others. We understand how important it is for all businesses to have their services performing optimally. Our windows server monitoring services extend 24/7 so that you get the best results with a peace of mind.
We focus on the server system in such a way that can implement the window server of our clients in an effective manner and also monitor the system effectively so that it can help prevent any damage or loss to it. The up to date technology used by our team of professionals enable the clients to enjoy the advantage of the We offer reliable windows server management services and have best resources and streamlined processes for the same.
We offer 24X7 server management service and we do outsource the IT and Server Support services, windows server administration and remote services to ensure that our clients get the required support on time.
Highlights Of Our Windows Server Management Service
BENEFITS OF WINDOWS SERVER MANAGEMENT SERVICES:
We carry out general checks at regular intervals that are aimed at monitoring the RAM usage and other important statistics that avoid any issues.
We strive to make sure that we offer high reliability of the Windows OS so that the critical applications never experience a downtime error.
We carry out installations of new servers, configuration, remote access, active directory, and troubleshooting services.
Right from server configuration to periodic monitoring of storage and processing time, we make sure to take accurate steps that ensure top performance.
BACKUP AND DISASTER RECOVERY
In case of any emergency, our disaster recovery experts deploy the backed up data within a short period of time for ensuring the business continuity.
Our team follows the security standards to make sure that the servers and the applications are never vulnerable to security attacks.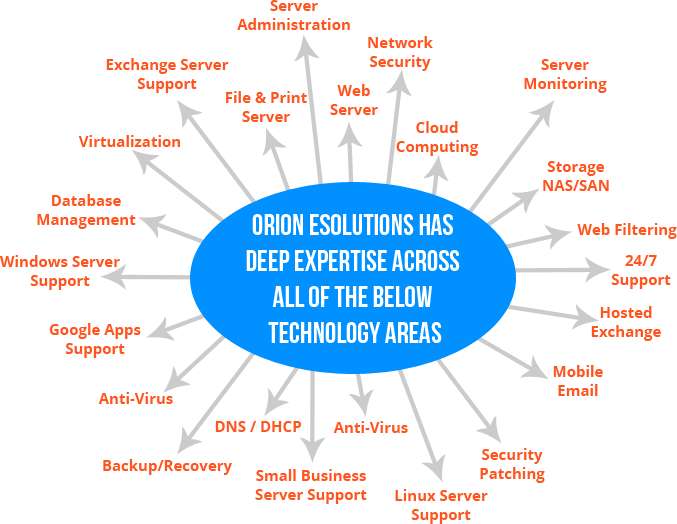 We have an extensive industry experience that allows us to design and implement an effective migration strategy that stays in line with your business needs. Our windows managed services include seamless and efficient implementation without any need to disturb your current environment so that you can gain maximum results from an affordable cost.
In addition, our team of certified professionals is also well-equipped to make sure that your server is delivering value to the business round the clock. Our services include many server configurations and management tasks like control panel installation, script installation, firewall configuration, server optimization, and server migration.
Let's Talk about what we Can Build Together