AZURE CONSULTING SERVICES
Provide a Competitive Edge to Your Business with Orion
Gain Unparalleled Business Momentum with Azure Cloud Computing.
Cloud Computing has revolutionized the tech industry. It could be considered a significant contributor that is transforming the businesses like never before. If coding is a skill then the cloud ecosystem provides you with the fuel, which will help your business to reach new heights. Business transformation is a continual necessity, and Orion has been at the forefront of helping businesses like yours leverage the best technologies to reach new potential. Our team of industry-certified Azure Cloud Consultants partner with you to provide you the best cloud services that your business and vision requirements. We are the industry standard in providing scalable, efficient, and cost-effective solutions to our clients.
We deliver turnkey projects where we detail and execute the complete systemic overhaul required for taking your business to the Cloud.
Our 3 simple step approach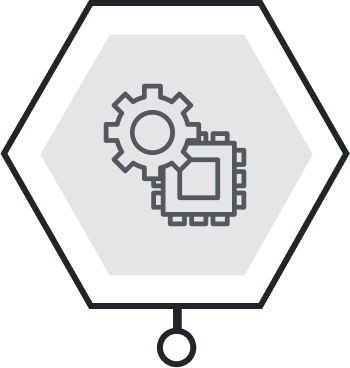 To deliver our best, we do a painstakingly detailed assessment of your business status and requirements. Our cloud experts research into your business practices, operations, and systems to identify technical feasibilities to take your system to the Cloud. We provide you with a comprehensive review of cloud solution architecture, resources/apps consolidation, and cloud resource mapping to build a state-of-the-art and innovative solution.
Abraham Lincoln once said, "Give me six hours to chop down a tree, and I will spend the first four sharpening the axe." We believe in the process of making a 'Roadmap' of the transformation. We detail and provide the exact workflow process. It provides you with the proposed cloud solution architecture, data storage, resources/apps consolidation, etc. Our biggest consideration is that you get the best and most cost-effective solution for your business.
On Boarding to Cloud Ecosystem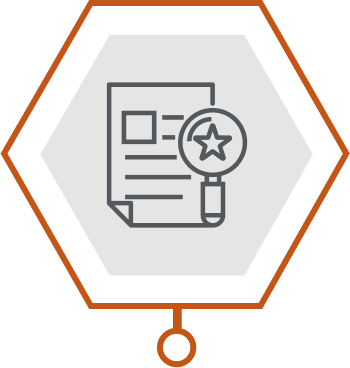 The onboarding to the Cloud ecosystem is a demanding process. However, with Orion, it might just be a walk in the garden. We ensure a speedy onboarding so that the onboarding process does not affect your business. The migration is done with utmost care to ensure complete data protection. We follow the 'CCF' approach, viz. Critical Component(s) First. It helps in reaching a reach the near-complete capability to run the cloud operations, even before the whole process is completed.
We ensure a speedy transition to the cloud eco-system. We make sure that our clients face no hassles in the whole operation. However, we have developed a strong two-way feedback mechanism for our clients to provide us with their valuable inputs. Based on the inputs, we make the relevant changes to the system. This feedback mechanism helps us to convey that we value and care for their opinions and feedback.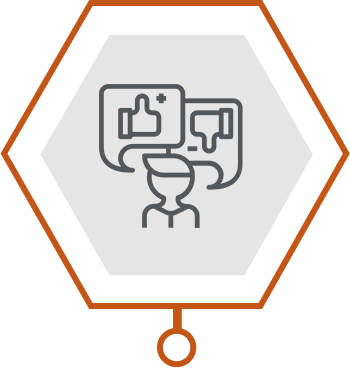 Let your business breach the CLOUD Frontier with ORION!
To gain the best of the Cloud Ecosystem, we run a health-check on your business operations. Our experts help you figure out the key functionalities and features that should be migrated to the Cloud.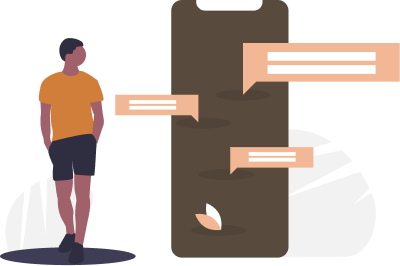 IaaS, PaaS, and SaaS are some of the most common Cloud service models out there. However, which model serves your business interests is the key to harnessing the true potential of Cloud Computing. Our initial health-check helps you make an informed decision about the desirable Cloud service. We highly recommend that if you are a small business looking to leave a mark in the industry, save resources by accessing Cloud Infrastructure through IaaS.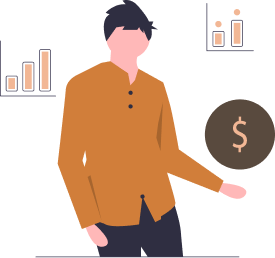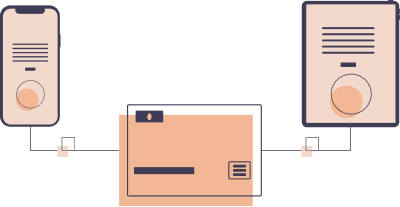 Once you and our Cloud Consultants are on the same page with the preferred cloud service, we begin the system migration process. First things, first! In an era when system downtime costs a business, we ensure a seamless, efficient, and speedy transition to the Cloud. While doing so, we ensure that your business is running with full functionality.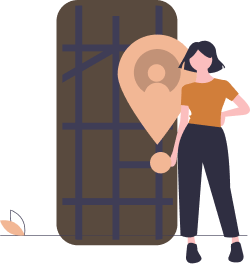 Depending on your business requirements and your vision for your business, we offer you a host of the most flexible and cost-effective solutions. With 'pay-as-you-use' payment options, Cloud Services are an instant hit with the businesses. We help you select the critical services for your business as per the budget specifications laid-out by you. Remember, you are the boss, and we respect that!
Our Range Of Azure Consulting Services
Orion offers you holistic diagnostic and prognostic services. Our Cloud Consultants run a full range of diagnostic tests to analyze and understand the IT environment of your business. We provide you with an in-detail report on your system readiness, identified solutions, and services that are necessary to gain the most out of the Cloud Ecosystem. The cloud advisory services help you to identify the right public cloud and services while keeping in mind that it doesn't burn a hole in your pocket.
Azure Infrastructure Services
One of the biggest advantages of moving your applications to the cloud ecosystem is the savings on building and maintaining the infrastructure. You can now have unrestricted access to the best computing infrastructure on Cloud Computing and that too at a fraction of cost. We identify the range of services and the infrastructural requirement for your business to scale new heights. We empower the IT infrastructure so that it becomes capable of carrying out the business ideas.
It takes a complete-knowhow on how to move your enterprise to the Cloud. You will have to understand the onboarding of your enterprise infrastructure, legacy applications, and other multiple workloads. Suffice to say that is not at all easy. That is where our industry-certified Azure Cloud Experts would help you out.
Azure management services
As your business strategists, your infrastructure management is our priority. We free you to focus on running your business. Our Cloud architects offer a complete range of managed services for handling public, private, or hybrid cloud models. We monitor networks, systems, data servers, application management among other things.
The Cloud Engineering solutions hold immense capabilities to address your storage needs, application development, content distribution, etc. At Orion, cloud-engineering services chalk out planning, executing, and operating of custom application development to Big Data Solutions.
Azure Application Development
With over a decade of disrupting the tech industry with innovative and revolutionary technology solutions, Orion offers a complete in-house Azure Application Development to suit your business needs. We are of utmost sensitivity to the popular service ecosystem and offer you state-of-the-art, cutting-edge solutions that are both relevant and cost-effective.
Totally! Cloud services provide you with an option to scale your business to the next level. Let us assume that you want your existing platform stack or system to perform enhanced operations. What would you do? You would invest more money to build capacities, which might not be sufficient to sustain the operations for more than a year.
Not at all! Transitioning to cloud services is a speedy, efficient, and seamless process. With expert Azure constants, such as from Orion e-solutions, you can make this transition efficiently.
There is a cost involved. However, you get to select the system capabilities and pay for just them. It is estimated that there is a 60-70% reduction in the overall cost of operations with transitioning to cloud services.
let's talk about what we can build together