DevOps Consulting and DevOps Service Provider in India
Looking for a perfect mix of software development, qualitative analysis, and efficient operations that are fast paced and save you resources and time? Orion e-solutions has in-house DevOps Consultants and DevOps service providers, with excellent track record in building and implementing DevOps strategy that suits your business needs.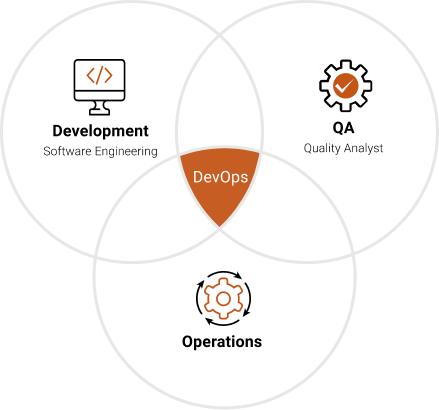 What are the benefits of Orion's DevOps Service Providers?

Our DevOps consultants provide high quality results with reduced inception-to-market time

Our DevOps services have significantly fewer bottlenecks to ensure seamless DevOps services

DevOps services providers at Orion e-solutions focus on providing you enhanced efficiency, at a higher ROI

Our DevOps Consultants will present you with a development strategy that ensures you save big on both time and resources

With years of expertise across various sectors, our DevOps service providers know how to keep you ahead in the competition

With other objectives in mind, our DevOps consultant will focus primarily, on a transformative software solution that aligns perfectly with your business goal
Expertise at your disposal when you opt for DevOps Consulting or DevOps Service Provider from Orion e-Solutions
Being a part of the present ongoing maintenance, we offer our customers with complete visibility on the SLAs and KPIs. Combining industry and strong technology experience, our DevOps employs continuous integration plans for continuous innovation.
Continuous integration and delivery is the fundamental process of successful DevOps. In order to optimize and firmly establish the CI/CD development model and gain maximum benefits, we build an effective pipeline that automates the integration and testing processes of companies. We do this by combining significant CI/CD points which when combined effectively operate as a successful cornerstone and offer multiple benefits.
Fixed Price Model          Hourly Model



Custom Web
Projects Delivered

Practical examples laid out
Do you have any projects?