When you decide to launch a website, the hardest part is not to launch it successfully but with so many web development companies available in the market, it is a strenuous task to figure out which company is right for you.
Your website will promote you 24/7  and will be the online face for your business so certainly, it is not a casual decision. Hence, it must be the first point of concern for potential customers. Also, your business website will be a deciding factor for people to choose or not for doing business with you.
That's why it is important to choose a web development company that will look out for your business goals and helps you in reaching your target audience.
This process is actually confusing so how exactly one should choose the right web development company!

Here are 12 things to keep in mind before choosing a development company.
A good web development company will always:


1. Listen to your Ideas
If you are selling anything for a period of time then,  you must be an expert in your industry. And, nobody else will present the ideas of your business or product better than you.
And, if the web development company you are visiting doesn't listen to you or if it is not that broad-minded to see your strategies of marketing then, yes it is probably not the right company to work with.
The first and foremost point to look for is that your web development agency needs to perfectly listen to your ideas, make improvements and then put them into action.
So, always look out for a web development agency that patiently listens to your ideas.

2. Use Their Creativity
It is really crucial not only for your web developer to listen to you but you would want to work with someone who has some good working opinions of his own. Well, this is important because having an outside point of view to your idea will only strengthen your online product.
Comprehend that yes, you know your business but the developer knows his. So, make sure he listens and brings substantial suggestions or ideas to your project.
This step is necessary to ensure that the web development company you are hiring doesn't deliver you the replica of the similar existing web portal.
3. Have an Experienced Marketing Team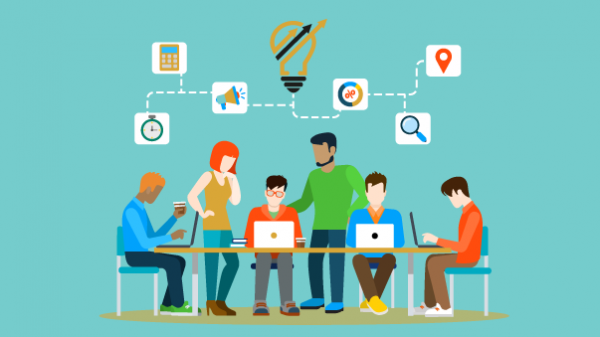 Your website is going to be the online face for your business. So, in order to grow your business through your website, you need to ensure the web development agency you are selecting must have an experienced marketing team.
Believe it or not, a web development agency without a good marketing team is just like a luxury car without a functional engine, it may look great but won't take you anywhere. You need to make sure that the web development agency you are selecting doesn't only seem pretty but should work in growing your market through good marketing skills.
The internet is evolving every day and it requires active digital marketing to efficiently make a web product perform.
So, when a web development company has skilled developers, designers, and marketers, you can put your confidence in that agency and can trust them that the final product will give you results.

4. Make Good Use of CMS
A quick hint that the web development company is not worth selecting is if they don't encourage the usage of the Content Management System. Considering the recent era of digital science, you would definitely need a CMS for your website.
Also, in terms of acquiring a good place in this competitive market place, a good CMS is a must.
If the company is good then it will surely be familiar with the best content management systems e.g. WordPress, Magento, Drupal, etc. If unfortunately, your developer recommends a static HTML website, then there is no need to waste your time with them.
Also, note that if they suggest you some web development platforms such as Wix, Weebly or Squarespace then politely thank them move on in the search of a better web development agency.
5. Have Case Studies Or a Genuine Portfolio
Another important way to find out whether or not the web development company you are picking is worth approaching- look out for their case studies.
Case studies are the real projects which they have worked upon. You can also visit and experience that product online and have a perspective on the company.
But, here don't get fooled by the homepages' screenshots or mockups of the big brand's website.
It is obvious that you would want to see genuine work and websites which are accessible publicly. And, if they share goals and strategy information then, it is even better.
Web development companies are employed to build a website, normally they develop a website and then they move on to the next project. And, as proof of their work, they generally show a portfolio.
In case, you don't see any of these pages then it might be a 'no-no flag' that this company is not worth working with.
6. Rich Experience in Multiple Industries

You are wrong if you think that it is good if the concerned web development firm works with a single industry only.
For instance: you may think that if they have built many websites in the same domain say- dentist then, they may have gained expertise in that particular domain.
But, this also means that there are chances that those websites will end up as a cookie-cutter website that has look similar to other 100s of websites.
And we are sure that you would want to stand out in this cut-throat competitive digital world rather than end up looking like others.
Hence, it is advised to seek a web development company which has rich experience in diverse industries because you have to be better than what is already existing in the web world.
7. Have Longevity
Each year, thousands of web development companies boom and within a few months, they shut their doors. A legit test of the ability of a web development company is definitely their longevity.
Yes, this factor speaks a lot about any company that they have surpassed all the internet trends.
So, you would definitely want a company that has sustained in the business for the long-haul, better yet, pick the one that plans to grow.
Internet trends change every minute so you need to find a web development company that is ready to adopt all these new changes or trends of the internet.
It is really risky to trust a web development company that is a fly-by-night or probably will not be around for even a year.
The more experience and talent a web development company has, the more likely they are to have adopted all of the new trends rolling over the internet. And, if they are not following those trends then, forget about considering that firm.
8. Keep Upgrading With the Latest Technology
Trends in the Market
One thing you would never want from your new build website to look like a decade old.
To strive hard in this competitive digital market the web development company has to keep up with the modern trends of the internet. Customers or clients trust a web development company if their newly built website looks fresh.
Good web development surely does incorporate what's trending in the web development industry. And, of course, adopting new trends doesn't mean that they should just push all the newest fads. It is important for a web development company to differentiate between the new trends and proven trends.
9. Prominent Social Media Presence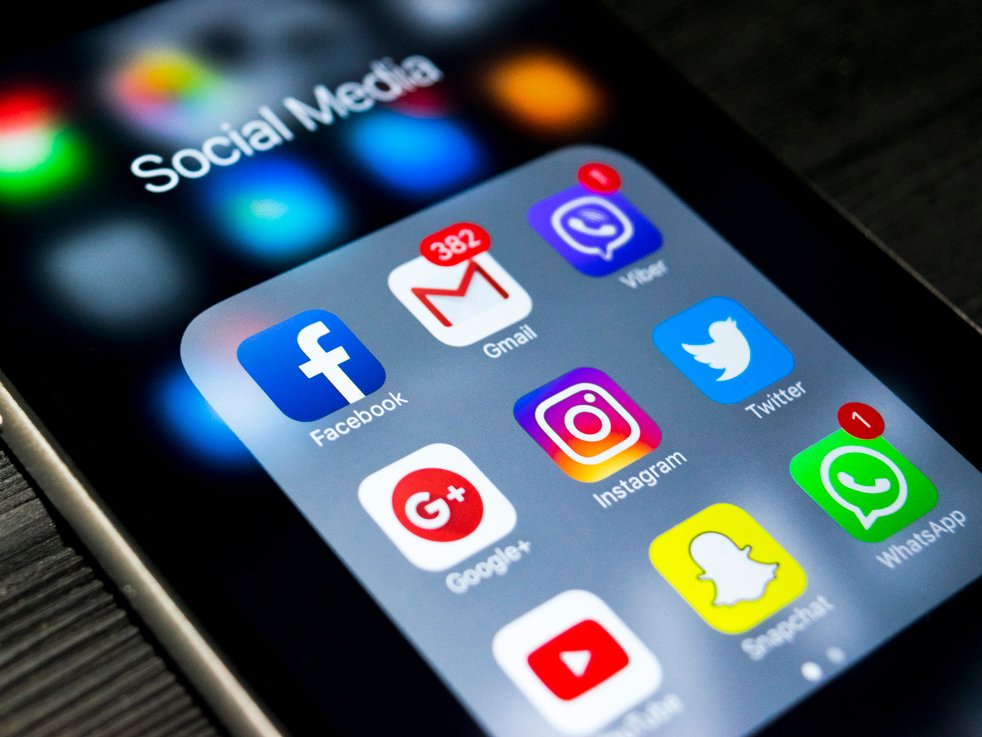 Today, Social Media Marketing is of great relevance and people are always on social media platforms such as Facebook, Twitter, Instagram, LinkedIn, etc. So, if the web agency is not found on social media then their presence is a bit questionable.
Social media can serve as great leverage for interacting with their customers and garner qualified traffic that would support all their efforts of SEO. And, who would miss out on such chances of profits?
Therefore, when even a good rated web development company is found on social it raises a question on the trust factor.
Social media presence doesn't only profit the firm but also lets customers get an idea about their expert team and related events by checking their posted photos and videos.
Hence, this factor indeed holds great importance.
10. Have a Thank You Page
You may have noticed that sometimes when you perform any action on a website you are redirected to a landing page where they acknowledge your action. Well, that is a THANK YOU page.
Having a thank you page is surely a good impression that lingers with the visitor. Not only this it can also turn out into a new opportunity for a web development company, but it can also take the visitor to other sections of the website for a good business exchange.
So, before picking up a web development company don't forget to check out their THANK YOU page.

11. Good Online Reviews

Online reviews are a way to give you an insight into how the web development agency works e.g. technics, behaviour, value-added service, professionalism, etc. For reviews, you can check out the reviews on Google, Glassdoor, and Facebook. With the personal reviews from previous clients who have had first-hand experience with them.
However, be careful as there are chances that these reviews could be fake, be it negative or positive.
Extra positive and overly-eager reviews can be from fake accounts and negative reviews can be from vengeful clients.
Though it is a great way to check out the relevance of a web agency, it may need a good comprehension to know whether the reviews are genuine or not.

12. Have Local and National Experience
Whether you are a local business or a national brand, you require a web development agency that has both. If your hired developer has worked with local businesses only then, there are more chances that your newly developed website will not be a big success.
The more audiences your developer knows, the better your website will be able to help you reach your business goals.
Hence, you need a developer who can think both big and small.
Conclusion:
Finalizing the right web development agency isn't an easy job but it isn't that hard either. If you follow the above-mentioned 12 things to keep in mind before choosing a development company then it won't be a problem.
If you are looking out for a good web development company then you can surely check out Orion eSolutions' services and make your decision.