The craze of developing a mobile app for any business, be it small or big, is rising every day! And, this trend is compelling every industry to look out for the professionals who can develop apps that catch the core of the business
projects, the style, and message to its target audience.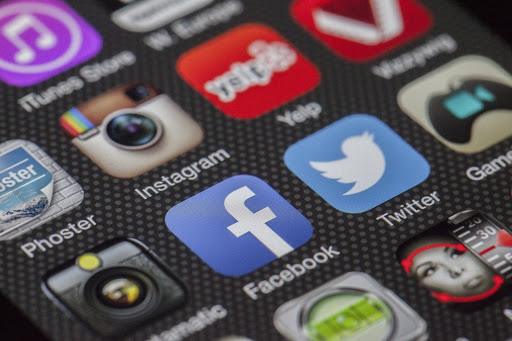 Today, the market is divided into 2 types of businesses.
1) Businesses which already have an app but are constantly trying to update or recreate the design and the user experience to meet the acquired consumers' expectations or lure new consumers.
2) Businesses which are about to enter the digital world and want to bring their business to their target consumers through a mobile app.
If you are planning to build a new app for your business then, you need to ask yourself a few questions so as to realize the key features of your app.
Questions like- what would this app do? How would it serve people? What part of the people you would target? And, the features you are going to offer, are they better than the similar prevailing businesses in the market? What's the USP of your app? How you can make your app more user-friendly? How would you enhance the user experience?
And, most importantly, will your app be able to retain consumer loyalty?
So here, we are mentioning 7 things to keep in mind while you plan to build mobile app whether you are new to the app world or an established one, always consider these things if you are thinking to build an app.
Read on to know it all!
Concept Proofing
Target Audience
Market Research
Mobile Platforms
UI & UX of Mobile App
Accepting Payments
Security
1) Concept Proofing
The first phase of mobile app development includes the laying out of the ideas for the app and you need to do the intensive research on the subject you are about to build an app. This research would help you create a list of references and give a better idea for the requirements and key features of your app.
At this phase, you lay a hypothetical base for your app which would make the further process easier.
This phase will also help you to brew new ideas for features or making improvements if needed any.
Also, you will find this phase challenging for you will come across many new concepts related to your app project. As the digital world is booming day by day so, these new concepts might be or might not be useful.
Hence, analyze well, what features you are going to add features you are going to discard. This is how the concept proofing phase helps you in creating the base for your app project.
2) Target Audience


In this phase, you need to look out your target audience. Understanding and knowing your audience is the fundamental thing of any business even if entering the digital world is not concerned.
Targeting your audience will streamline your vision for who requires your app and will actually download it.
Also, it makes you able to comprehend what your customer needs and through this you will be able to design your app in the best possible way.
This phase not only gives you an idea about the features that are to be included but also about the features which are not necessary, which in turn, will save your time and money.
Hence, always identify your targeted audience.
3) Market Research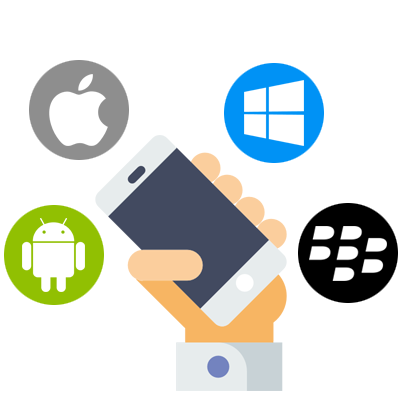 We know that owning a mobile app for your business is taking over the world by storm. Millions of businesses which are already established have an app, therefore, the chances of your app being similar are high.
And, we generally get confused that market research is limited to look for similar businesses prevailing in the market but the motto of this phase is not limited to it.
The sole purpose of this phase is to find out what they are offering and the aspects in which they are lacking behind.
This provides you the required combative edge and with all this, you will be able to build the desired mobile app in a better way.
And, then you will be able to offer your audience which other businesses are not offering.
4) Mobile Platforms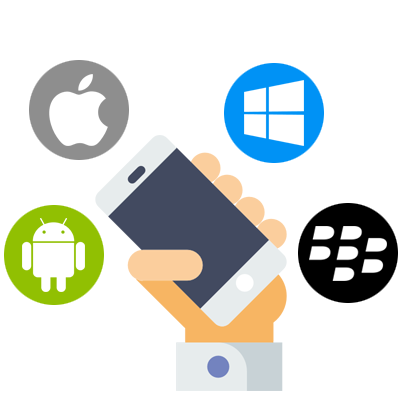 One of the factors to be put under consideration is the mobile platform. In the digital world, Android and iOS still rule as the most popular operating systems even today.
And, to build a mobile application for a particular platform, you are supposed to pick a language that is inherently supported by that operating system.
For example, iOS apps are built on Objective-C or Swift, Android apps, on the other hand, are created with Java or Kotlin. These apps are also termed as "native apps".
And, if you are wondering is it possible to develop a mobile application by using a single language for both platforms.
The answer is yes!
With the evolution in technologies, the tech community realized the fact that it'd be easier to develop only one app which could be used across different platforms. Thus, cross-platform frameworks came into existence such as Ionic, Xamarin, and the popular one being React-Native. They are called "hybrid apps."
And, yes, both the type i.e native apps and hybrid apps have some advantages and disadvantages.
So, look for what suits better for your needs. See here.

5) UI & UX of Mobile App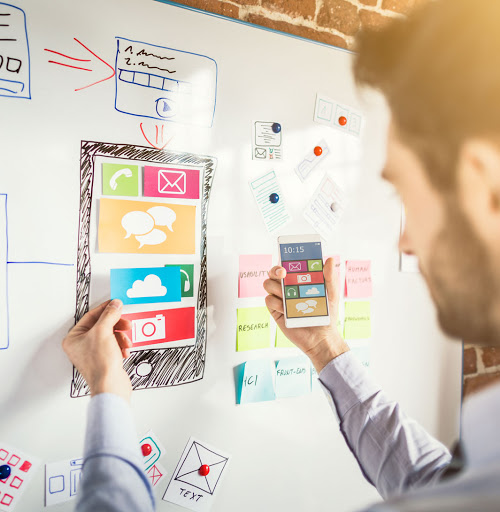 Creating a good design of the app for your dream project will bring clarity to the interface and alleviate all hassles for the user.
Here are some bits of advice to create a really innovative design. That way, your app will have a beautiful mobile design and will be able to engage more audience from the first day itself.
a. Interface Shouldn't Confuse the Users: Focus and try to remove the unnecessary elements that don't help users. It is important because more elements mean more distractions, and they will find it hard to discover the content they are looking for in that app.
b. Use a single input field whenever possible. Compelling users to switch between input modes like a keypad, touch can result in abandoning your app due to bad user experience.
c. Create a conversational flow. It would be best if you provide the best user experience and you can do it by making your app flow- conversational. This way your app is creating an illusion as if the user is talking to his friend; which is fun and keep them engaged.
d. Don't overuse push notifications. Push notifications tell the app users about the information that he needs to know but bombarding them with same push notifications leads to frustration and they, in turn, can uninstall the app.
Nightmare, right?
So, take care of the above-mentioned things to avoid the loss of users in the future.

6) Accepting Payments
Online shopping has become an integral part of our lives. And, that is the major reason why developers have started combining payment gateways into business applications. This allows customers to pay for all types of goods and services in a moment without any hassle.
And if you are trying to build a new app for your business then understand the true importance of payment gateway built into your application. But you should know the fact that making payments is not that easy still.

7) Security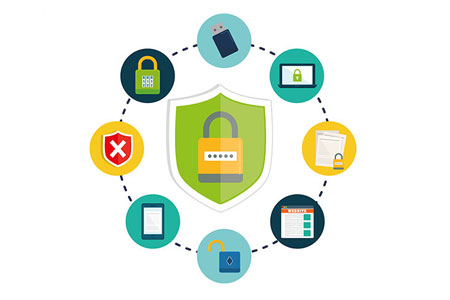 We all use our smartphones to save various kinds of data, from personal to confidential which can include data like exact location, bank account details, passwords, etc.
Your phone can serve as a gold mine for the people who would want to get their hands on your information.
Hence, data security is really very important for an app user and for the developer too.
Lately, security features have significantly improved because it still is the most crucial feature to look upon in your list while planning to build a mobile app.
Conclusion:
Here in this blog, we have shared 7 Things to Keep in Mind While Planning to Build a Mobile App which will save you from further hassles.
So, always look out for these 7 things while you plan to have your own business mobile app and then you are good to go for the development of the app.
In case you are looking out for the exemplary mobile app for your business then, Orion eSolutions has a great reputation in the app industry. Check out the services.