Laravel framework is #1 PHP framework. It is an inclusive framework that uses MVC architecture (Model, View, and Controller). It is responsible for maintaining the business logic and maintaining application data with the proper user interface and handling user requests.
At present, it is the most preferred PHP framework with a big community of developers and features a number of packages such as lightweight Blade templating engine, Object Relational Mapping (ORM), Representational State Transfer (RESTful), a packaging system, controllers, etc.
It also features queue management that handles tasks in the background and then logs all the activities during smooth frontend tasks. It is soon to introduce a routing package also.  (For any update like this follow our Facebook page)
Not only this, but Laravel also handles NoSQL structures such as Redis or MongoDB. Recently, it came out with an administration panel design- Nova. This feature would definitely facilitate the software developers who want to be more innovative and more productive.
It also easily integrates with Elixir (other functional languages) and Gulp (open source javascript toolkit) so that any Bower (package manager) and npm (node .js packages) can be called through ssh (secure shell) directly.
What Features Makes Laravel an Outstanding PHP Framework?
Artisan Console: You might have heard of a Command Line Interface (CLI). It is basically an interface through which developers interact with frameworks and also with other software.
It is different in the case of Laravel as it has its own interface: the Artisan Console. This console helps to simplify and perform redundant-complex tasks so that the developers don't have to write the code over again. Besides, Laravel has built-in commands that ease out the development process for developers.
2. Delivers Quality Apps Faster: The USP of the Laravel framework is its speed. With other great features like integrated testing support and amazing APIs, the MVC architecture helps you get quality apps that too developed before the deadline.
Laravel offers API HTTP testing, console tests, file upload testing, JSON API testing the Laravel Dusk browser testing, and automation API.
3. Easy Database Management with Migrations: Laravel handles the database migration in such a streamlined way that it makes it one of the prominent frameworks of PHP. These migrations act like version control for your database which would allow the developer team to modify and Laravel's migration begins with an Artisan command and every migration is time-stamped to simplify and solve the version control issues.
It also supports the previous version restoration which can allow you to create the entire database with only one command.
4. Simplified Frontend Development with Vue.js: Vue.js is an open-source framework of JavaScript used for developing user interfaces and single-page apps. Laravel accumulates in the JavaScript UI framework Vue.js.
This framework is event-driven and mostly preferred because of its speed and performance. Laravel and Vue.js together can be used for developing complex web apps. Hence, these both in combination are used for real-time and fast applications.
The template engine of Laravel- Blade, helps in providing the lightweight front-end templates with CSS, text, and images.
The lightweight front ends or apps are preferably better because it decreases the size of the app's code which makes it more manageable.
5. Slick and Simple  MVC Design: Laravel follows the MVC (Model-View-Controller) programming model, which makes it even more helpful to developers. Although, MVC architecture is generally used within the backend frameworks along with other PHP frameworks like CakePHP and CodeIgniter.
6. Robust Security Features: Security is a major concern in the web development aspect. And, with Laravel, you are offered easy yet top-notch authentication/authorization,  OpenSSL (built-in encryption) email verification and hashing.
Another Laravel's great feature of acting as an intermediary.
Laravel acts as an intermediary system to block the undesirable front-end requests to the server and reduces the chances of website hacking through code injection.
7. Built-in Libraries to Reduce the Code Blocks: Laravel is the best and the most preferred PHP framework for so many reasons and one of them is 'simpler code blocks.'
The soul of Object-Oriented Programming (OOP)- simplifying the complex code blocks when combined with Laravel libraries covers everything from authentication to hashing password algorithms.
The reusable code makes the app modular and perfectly partners with UI libraries such as Vue to develop API-driven single-page apps
8. Integration with Third-Party Apps: Socialite package of Laravel makes it easy for the developers to implement Open Authorization (OAuth) from other platform providers like Facebook, LinkedIn, Twitter, Google,  Bitbucket, and GitHub.
7 World-Renowned Apps Built with Laravel
1. TOYOTAHALLOFFAME.COM
You will be shocked to know that fantasy football is a very engaging game for over 30 million people in Canada and in the USA. Toyota and Yahoo together decided to bring these fantasy footballers to the hall of fame. Hence, the platform is called TOYOTAHALLOFFAME.COM. And,  such a big platform is developed in the Laravel PHP framework.
2. RV.CAMPINGWORLD.COM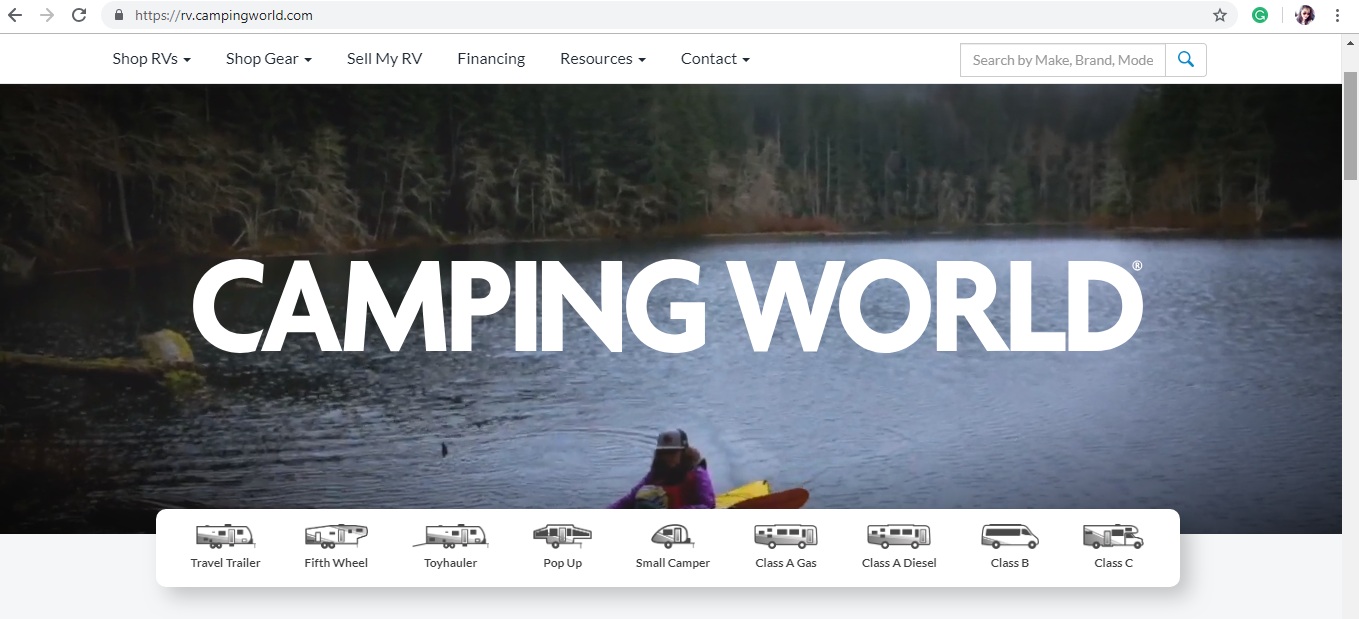 Another big American Laravel-based web application- RV.CAMPINGWORLD.COM. It deals with Camping World of American Corporation and masters in the service, selling parts for recreational vehicles, and camping supplies.
This website aids users in buying or selling recreational vehicles online. It also handles the requests for services such as repair, diagnostic, maintenance, collision, warranty, and even installation.
3. GLOBALDIETARYDATABASE.ORG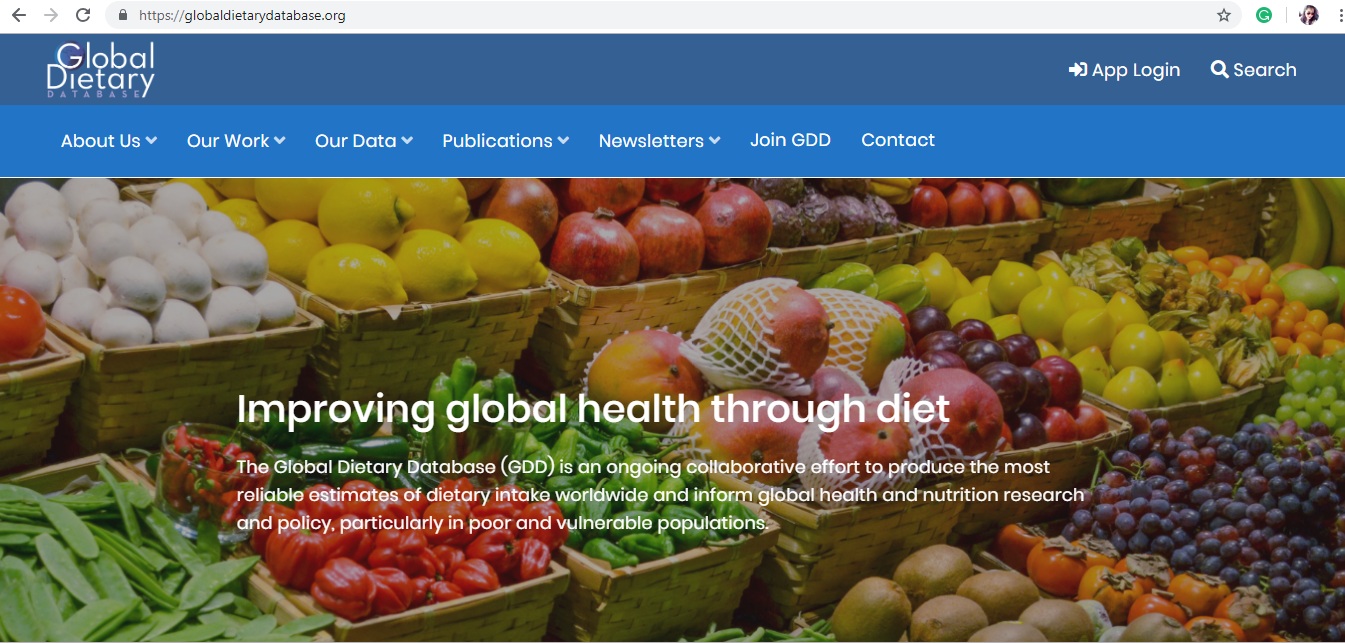 Other big data collection Laravel based website- GLOBALDIETARYDATABASE.ORG is developed for the Friedman School of Nutrition Science and Policy. It was advocated by the famous Bill and Melinda Gates Foundation.
Since then, it has attracted a lot of attention from the media. This project aims at collecting the diet and nutrition data from several hundred government academic institutions, health ministries, and NGOs all around the globe.
This is a great initiative for establishing correlations between health and diet outcomes when compared to the data with disease databases.
The best part about this app is that web app tracks and maintains the status of all data and communications automatically.
4. EXPLOREGEORGIA.ORG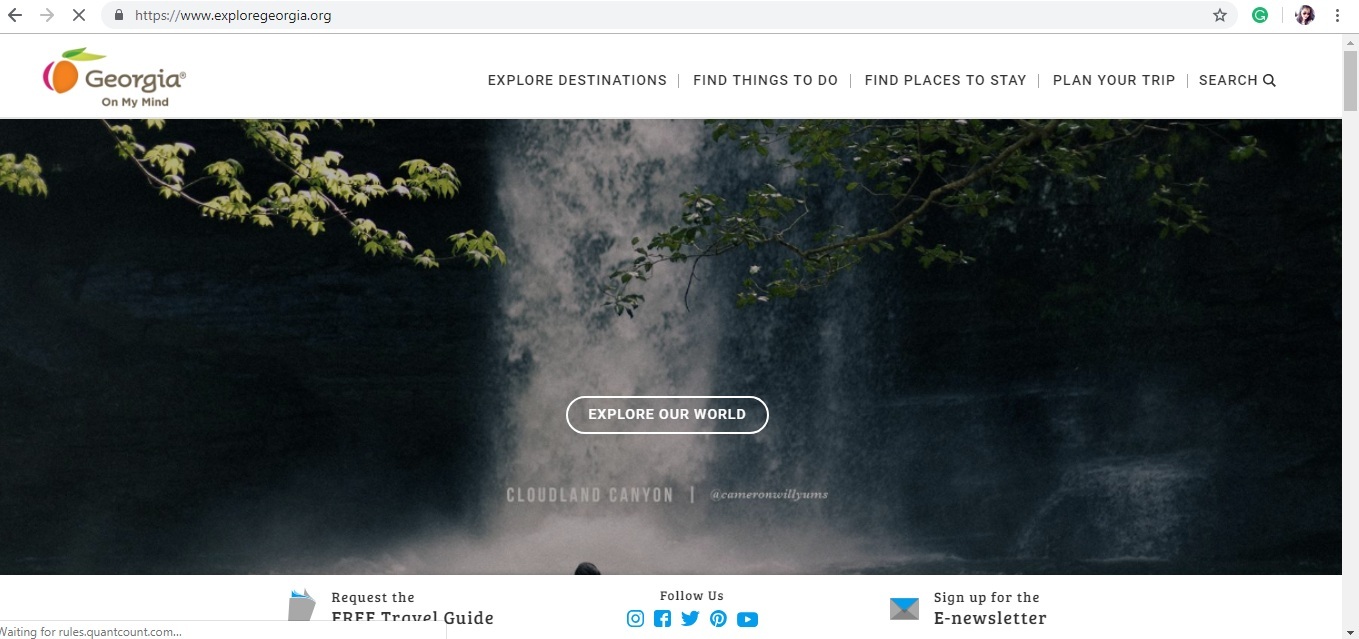 Laravel has not spared any aspect with which is not capable of creating the web app. This official EXPLOREGEORGIA.ORG, Laravel-based website used for American state- Georgia tourism.
This engaging website makes use of practical planning tools which helps in motivating the travelers to plan a trip to Georgia.
Georgia Trip Planner provides the potential visitors a way to plan their dream vacation.
The website offers greater exposure for the state tourism industry partners. Surprisingly, more than 16,000 Georgia restaurants are searched for location, food, or type of establishment.
5. CEENTA.COM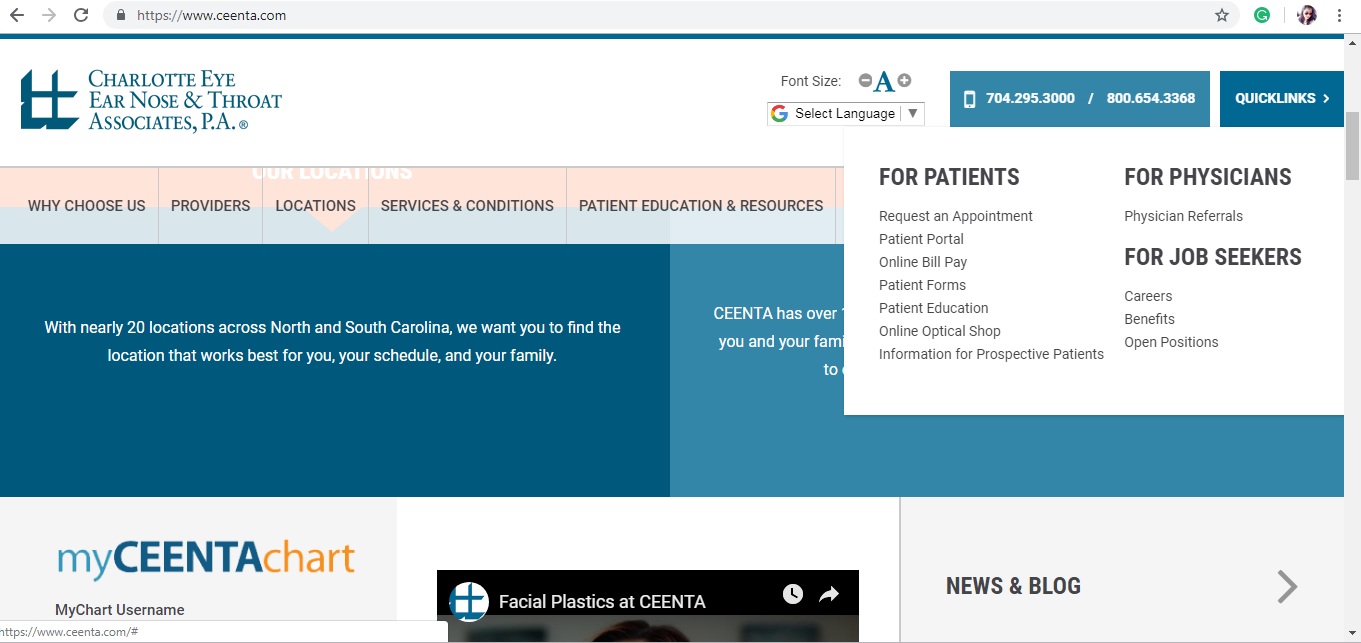 A complex corporate Laravel-based web app- CEENTA.COM is a Medical Group of the USA. Charlotte Eye Ear Nose & Throat Associates (CEENTA) is situated in North Carolina.
It is the region's primary care provider of eyes, ears, nose, and throat (EENT) for adults for more than 90 years. Along with otolaryngology and ophthalmology, their services include allergy, audiology, clinical research, on-site surgical facilities, contact lenses, sleep pills, facial plastic surgery, and full-service optical shops.
6. RATEMYAPPRENTICESHIP.CO.UK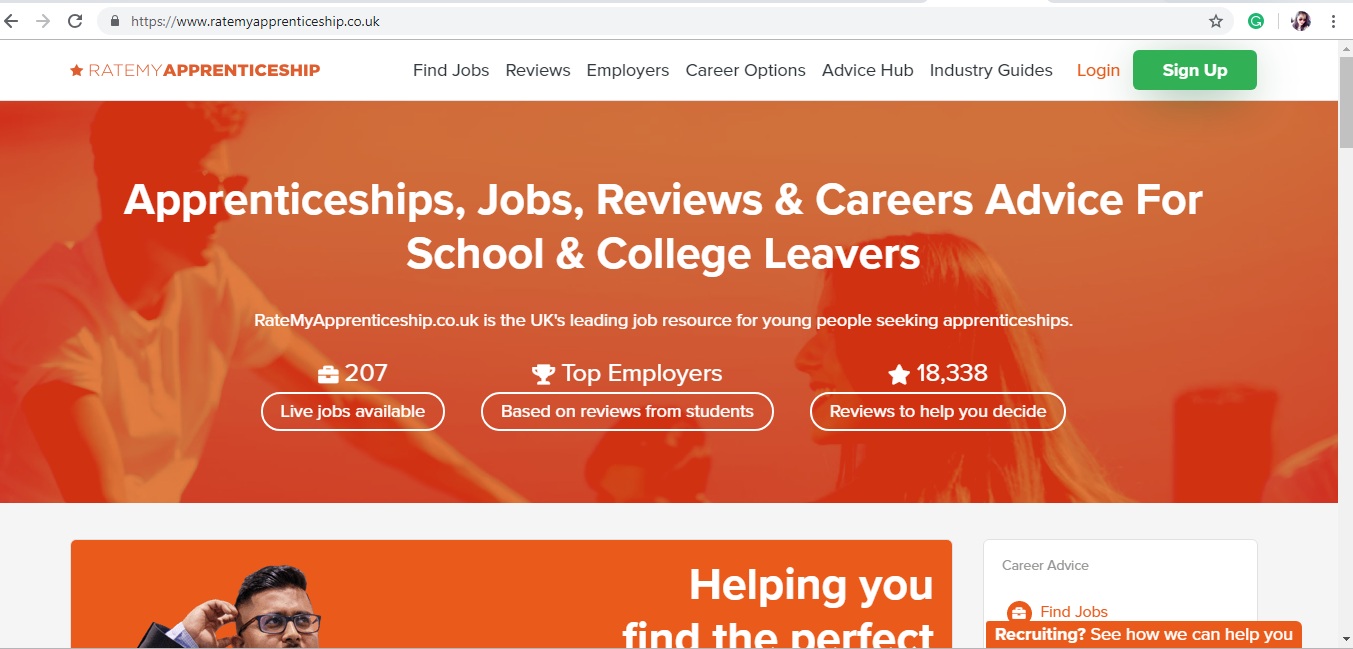 RATEMYAPPRENTICESHIP.CO.UK is a UK Company RMP Enterprise based in Westminster.
It is a web application built with Laravel, which aims at providing young people with relevant information about School Leaver Programmes, Apprenticeships and other relevant opportunities such as Sponsored Degree Programmes, Traineeships, Gap Year Programmes, and work experience.
An apprenticeship is a mixture of on-the-job and off-the-job training. During this training period, a particular skill set is taught which can be useful in future jobs.
In addition to education and training, this training period is rewarded with the work experience and of course with an income.
7. INVICTAWATCH.COM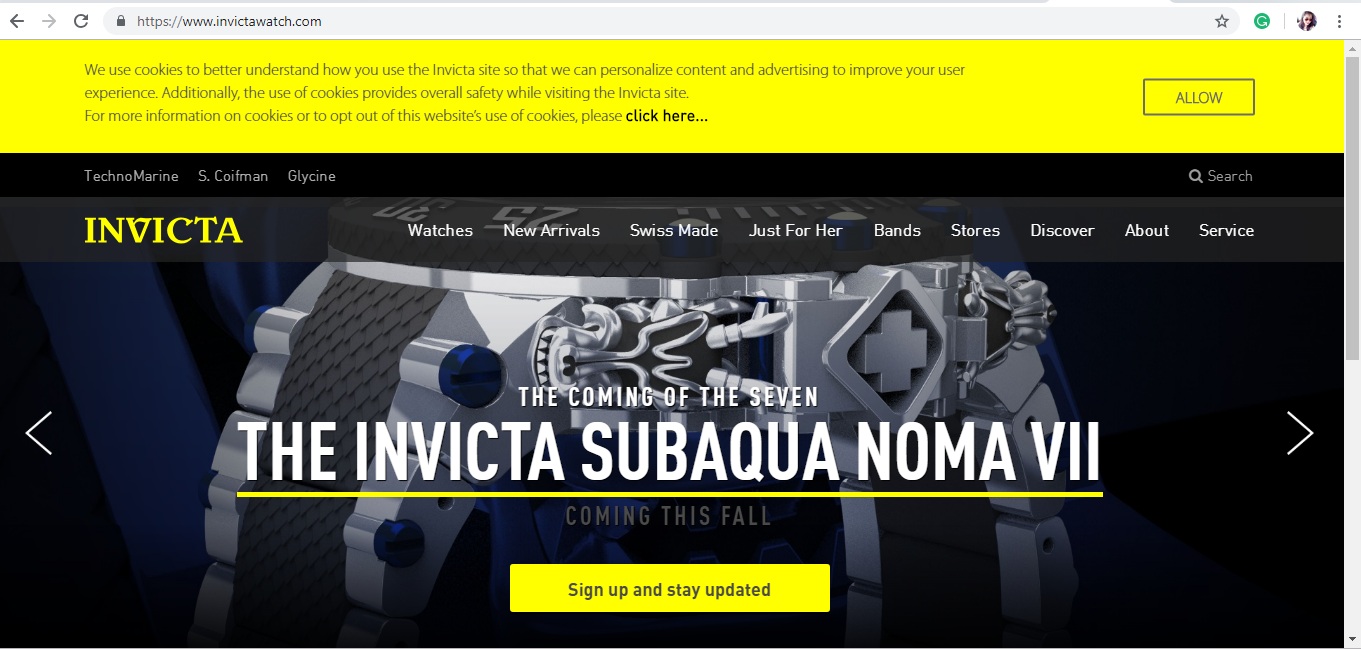 Another major app of an American watch company 'Invicta Watch Group' developed in Laravel framework is INVICTAWATCH.COM. This company was founded in 1837 in Switzerland. The website has all the e-commerce features i.e. online catalog of products with images, and descriptions.
CONCLUSION
While it is totally dependent on you and your developer to choose the technology for your web app, still the Laravel is the best PHP framework.
And, considering the above best features, a developer should prefer the Laravel framework. In case, you are looking out for apps developed in Laravel then, Orion eSolutions is a great IT service provider. Check out its services.