With regard to e-commerce development, Magento is undoubtedly the most popular and productive framework. Many developers and businesses swear by the functionalities that it provides. It is a highly functional and feature-rich platform. Since the time of its launch, there has been a lot of talk about Magento with plenty being written about it as well.
In addition to helping the developers achieve their goal of working with simplicity, Magento also provides them a way of managing their business strategies effectively. It comes out as one of the fastest, open-source and flexible e-commerce platforms in the market. It provides an extensive list of tools that can be used for building and managing online stores. However, just like any other shopping cart, it comes with certain pros and cons.
In this article, we look at all of one by one to understand all the details about Magento. So let's start: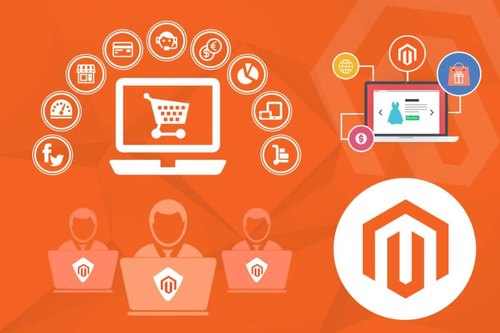 MAJOR PROS/ ADVANTAGES OF MAGENTO
IT IS AN OPEN SOURCE AND COST-EFFECTIVE PLATFORM
Magento is an open-source CMS integrated platform that can be accessed by any individual. This means that is available to be used by any person and its functions and features can be changed with respect to the requirements of companies. 
The business owner has complete liberty to improvise the site in any way to make the business grow. There are two main editions offered by Magento that are known as Community and Enterprise editions. 
The community edition is free and it is suitable for small and medium-sized businesses. Whereas, the enterprise edition is suitable for is the owner is ready to spend a high amount of money. 
In case someone owns a small or medium-sized business then it will be smarter to choose the community version. It is available free of cost and has most features that are included in the Enterprise version.
COMES WITH MULTIPLE BUILT-IN FUNCTIONS
Magento has no comparison when it comes to features like multicurrency, languages, taxes and discounts, reports, etc. It is extremely convenient because it lets the prices to differ for both a single item and a group of products. 
The developers have the freedom to create something and fine-tune it with the requirements of the customers. One can configure orders, requests, and invoices, sort out the shipments and pick up and drop packages according to the need. 
You can also look through the present order status in just one admin panel. Magento also provides a simple and intuitive backend administration with many useful advantages. This is to enhance the shopping experience of the clients. Additionally, the admin panel is very easy to use and maintain providing extremely advanced functionality.
COMFORTABLE AND SCALABLE
One can begin with a community but you can eventually move and grow business to great heights with the enterprise version of Magento. There will be no problems with product migrations or launching an entirely new store. 
Any website built with Magento can grow consistently with progressive additions. It doesn't matter how many online stores you are going to have, all your products, your lists and the different data that you manage can be managed in one office. 
Moreover, Magento has a list of partners who are updating their bundles and list of extensions on a monthly basis. You can take a guarantee in the fact that your experience with Magento development will be easy, accurate no matter what you want on the website.


RELIABLE GLOBAL COMMUNITY AND SUPPORT
While starting a business, it is important to choose the most optimal set of technology so that all the requirements are met in the right way. After all, it is the responsibility of the companies to provide their customers with an inclusive experience. 
When an unreliable developer or an inexperienced development company is in charge of developing a website, there are a lot of risks involved. Concerning this, Magento has a pretty good reputation as it has been used and experienced by many internet merchants. 
There is a large community of developers that makes the development process way more efficient and fulfilling. One can keep apace with technological changes faster and use it for the best purposes. This community of developers around the world ensures great support and productivity. 
Irrespective of whatever the size of the company might be, the Magento features and plugins will always be enough for the community supplies. Once you employ the best Magento development company for the process of creating an e-commerce store, all else will fall into place.
IT COMES WITH SEO ADVANTAGES
Magento stands out as compared to the other frameworks because it comes with the SEO benefits. You can utilize the benefits that can help your product reach the top on the list of Google. 
The purpose of the SEO extension is to enhance online visibility and reduce the excessive workload. It comes embedded with many features like that of rich snippets, dynamic meta templates, designs, etc. that can help result in drive SEO practices. 
You will also be able to manage the page traffic, indexing, content syndication, and multiple other search engine optimization issues.
MANAGING MULTIPLE STORES BECOMES POSSIBLE
Before the introduction of platforms like Magento, running and managing multiple stores was very difficult and practically impossible. 
However, with the launch of Magento, one can easily manage multiple stores with a single administrative panel. The e-commerce websites can have stores in any number of languages that they want. For instance, in case you plan to have two or more than two websites, then you can share the data amongst them. This feature comes in the enterprise edition.
FEATURE RICH AND POPULAR
Magento provides many additional features like that of layered navigation, advanced search for products and their comparisons, availability, subscriptions, wish lists and the content management facility. 
These advantages lead to the development of client experience and better satisfaction. Features like Google Analytics, Google Base and Google Checkout help in enhancing the lead generation process. 
Furthermore, it has been extremely popular since the year 2008 known as the best e-commerce platform for internet vendors. It is constantly developing and stays on the rise. Presently, it has grabbed a great market share with many developers using its services on a worldwide basis.
MAJOR CONS/ DISADVANTAGES OF MAGENTO
One of the main cons of Magento is that it does not include hosting. This means that you will be required to pay for it separately. While this being stated, the specialty of this platform makes it a great opportunity for others to choose the hosting environment and then find exactly the one that suits the business needs. The developers can find the best hosting solution according to their budget and scale.

While the community is a free and open-source one, this makes Magento a perfect choice for small and medium-sized businesses. However, the medium and large scale businesses might find that the community version advantages are not enough for them. In this case, the enterprise edition.


The only drawback of this edition is the high price. For the smaller and medium-sized businesses, the total cost of this version is a little unaffordable. Therefore, it is reasonable for these companies to go for the community version.

The configuration of Magento is famous for being intuitive and simple to work with even for the people who have no experience. Although when it comes to intensive customization of an online shop, a person who has no prior experience in the technical field will have a difficult time.

There are many ways to get out of a development problem but a lack of technical competence can create problems in the long run. If you wish to trust your Magento website development in safe hands then handing over the work to a professional developer is the best way to go about it. Trust your Magento website development to the best development company for high-quality results.

The script of Magento is not so user-friendly. Things might get tough if you have no experience with the development practices. Handling administration tasks can also create problems. 
In case you are planning to choose Magento and the developer is not so experienced then you will have to take lessons from an expert with regards to all the functionalities.


CONCLUSION
All in all, Magento is a great choice if you wish to change your existing functionalities in the platform. The codes that are used are open which makes the customization very easy and manageable. This is more so when compared with the other e-commerce development platforms like Shopify, BigCommerce, CS-Cart, etc.
Magento is full of features that offer great functionality. This is why it has ever-growing popularity amongst all the businesses around the world. Building a strong community of developers will let a merchant concentrate on providing better businesses and managing everything under one umbrella.
The only thing that must be paid attention to while developing a functional website is employing the best Magento development company. This will make sure that expert and skilled developers contribute to making a website that caters to all the business needs.