Why it is important to use AMPs in 2019?
Mobile pages are an extremely important part of browsing. They have been overtaking desktop  computers when it comes to popularity and usage. Although, this change has been pretty eventual but it is a big sign of mobile usage growth. According to Statista, the total number of mobile phone users is almost 4.68 billion in 2019.
The team of Google created a project called the  AMP project which helps in optimizing the websites for the purpose of mobile browsing. As the best search engine, this was Google's attempt to help websites grow in terms of popularity. The aim was to help comply with the growing trend of mobile usage and generate profits accordingly.
Accelerated Mobile Pages utilize a particular type of HTML framework to optimize the web pages. This creates a much faster and efficient user experience.  A large team of developers came together to combine content management systems and browsers. This makes it possible for companies to adapt their websites on mobiles.
There are many reasons for the growth of AMPs. They load much faster and provide a distraction from all the desktop clutter. They also improve the click-through rate for better profits. Additionally, Google amp pages offer an increase in the number of leads and their conversions.
After detailed research, we have listed some of the reasons why AMPs are important. Let's have a look at why you should embrace accelerated mobile pages in 2019: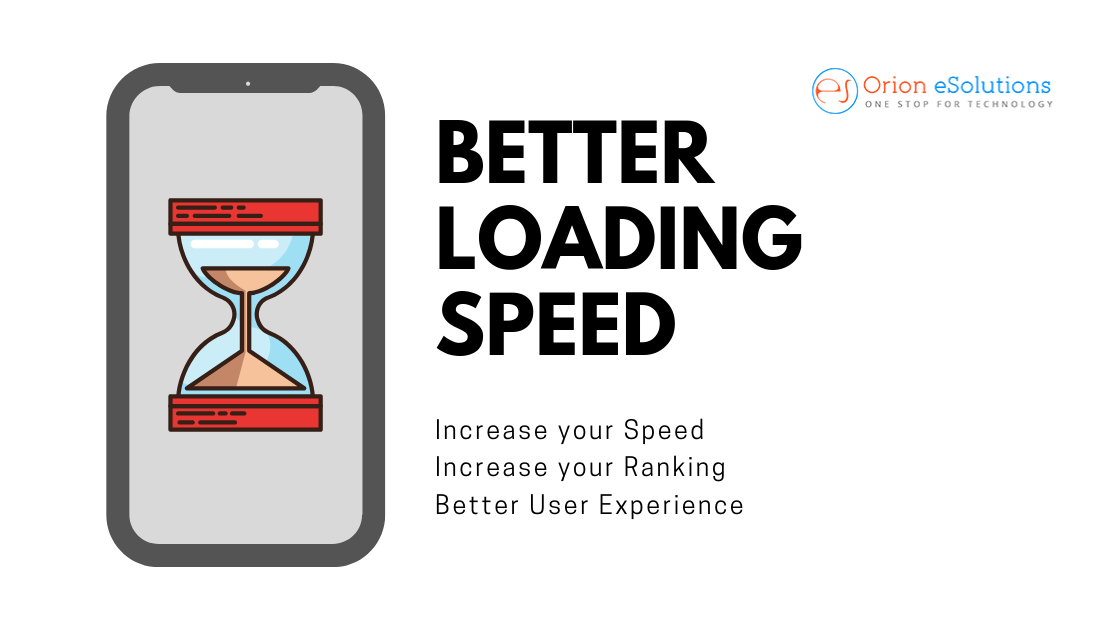 1. BETTER LOADING TIME:
The first and most important factor behind why you should embrace accelerated mobile pages in 2019 is the speed.  This is the thing that differentiates Google AMP from web pages. The project was founded on the idea that the pages should load faster. This was to cater to the needs of customers who want the mobile pages accessible to them right away.
The programming of AMPs is done in a way that focuses on promoting efficiency. These pages load at least four times faster as compared to the normal web pages. Web design can be altered by reducing explicit detailing for the implementation of accelerated mobile pages. This helps in improving the loading time.
Companies must evaluate the decision of changing their websites in a manner that it promotes better loading time. In present times, quick access is valued more when it comes to users. Therefore, the focus should be to make Google accelerated mobile pages user oriented.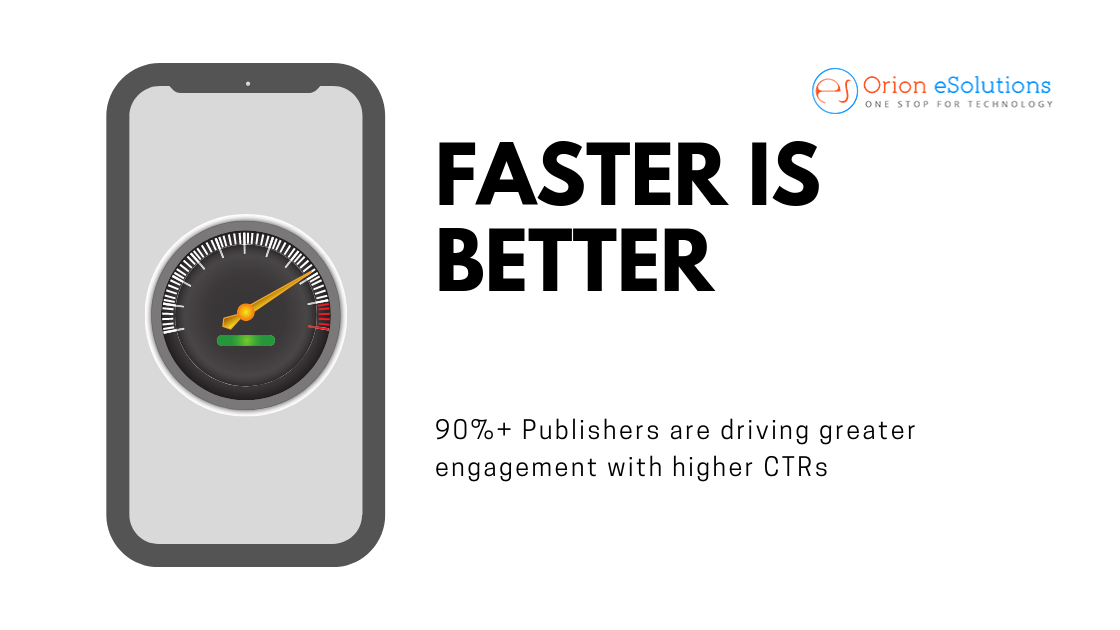 2. BETTER PERFORMANCE:
AMPs are the most flexible and performance-oriented in terms of improving the mobile website performance. They are made with the goal of helping mobile users get easy access to the content. Accessing an optimized style sheet becomes easy with the use of AMPs.
Options like progressive web apps and responsive web design have many advantages. However, the importance of AMPs shines much better. This is because they increase the performance of web pages and any content associated with them gets a better ranking from Google.
Google supports the content associated with accelerated mobile pages which further helps in increasing the speed of content delivery.

3. LOWER BOUNCE RATE:
Based on research done by Google, mobile users want a quicker loading time. This is the only reason why they are willing to stay on the page.
The loading time of three seconds has a bounce rate of around 30%. If that time is increased up to five seconds then the bounce rate reaches as much as 90%. If by chance, it goes beyond five seconds then this rate reaches 100%.
This data reveals that AMP SEO is important for the pages to stay in the game and ahead of the competition. In fact, mobile-friendly websites can be the primary reason for making a business successful in the online world.
If they load almost instantly then AMPs can be one of the most differentiating factors for setting your company apart. Companies should always be on the lookout for stacking up new industry benchmarks for making the mobile pages robust.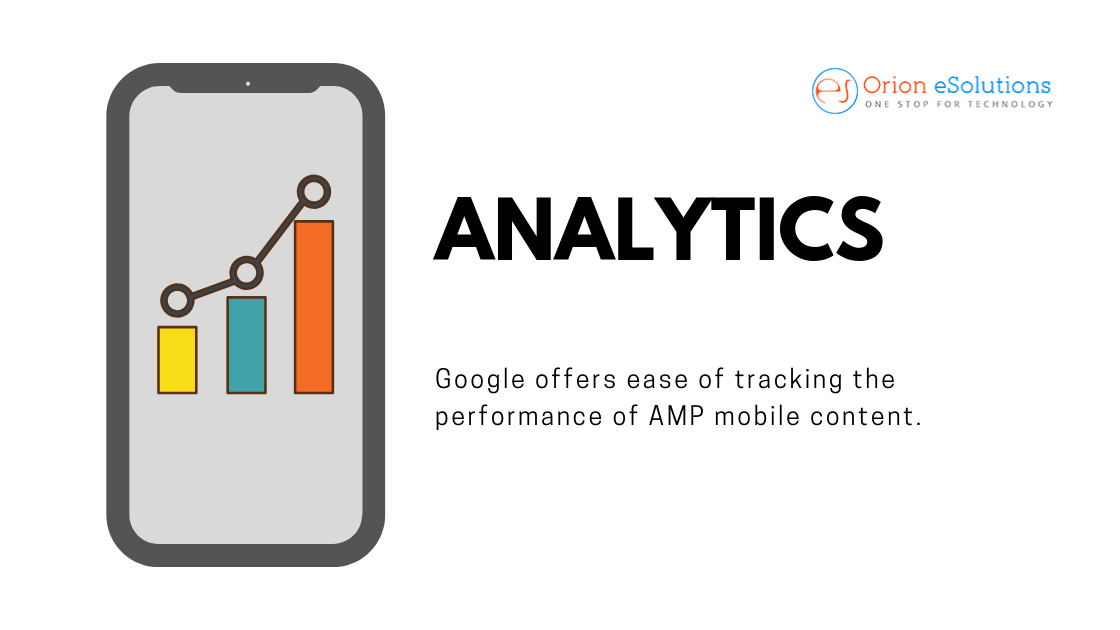 4.  ANALYTICS:
Any efforts towards growing and optimizing the pages can only be beneficial if the performance is tracked. The content and response of the audience must be analyzed on the basis of key performance indicators.
Google offers ease of tracking the performance of AMP mobile content. This is a good reason why content marketers and content publishers should implement AMP technology. It is now possible to set up AMP in Google Analytics to examine the total number of page visits, bounce rates, click rate, etc.
Although there are many ways of analyzing the content. However, Google offers an easy way of tracking the AMP pages content. It helps in knowing the page visits, click rate, bounce rate, and type of content that attracts more traffic. This further helps the content marketers to publish content that attracts more conversions.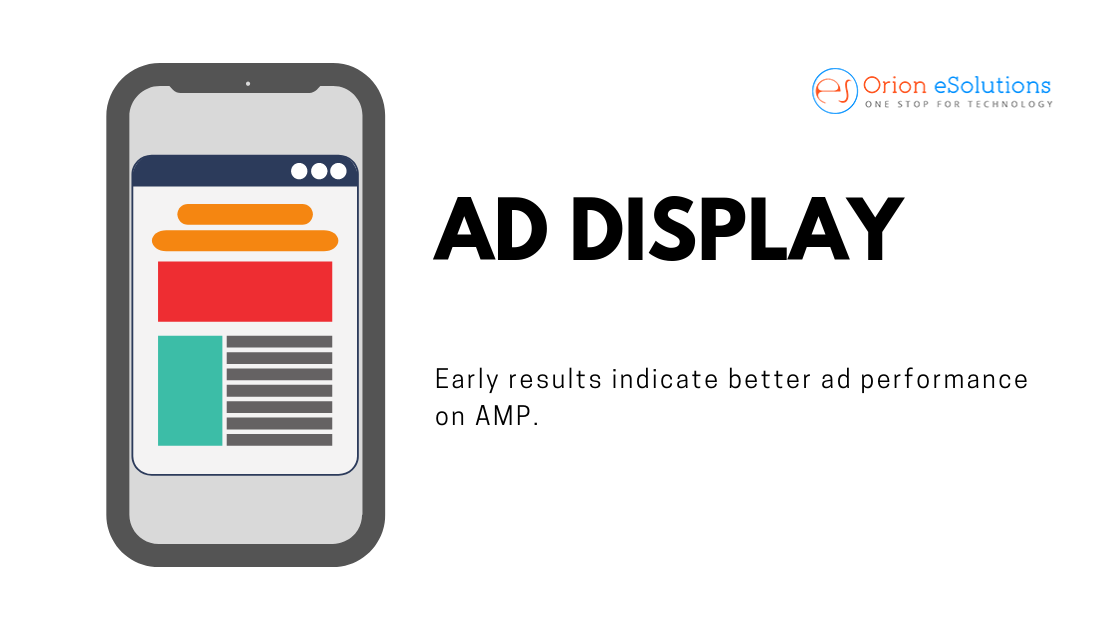 5.  AD DISPLAY:
A very good benefit of having the accelerated mobile pages is that they have a clear format for ad placement. In addition to ensuring that content loads up quickly, AMPs also ensure that ads get loaded quickly.
Advertisements that are placed in the content are the primary source of profit for the content marketers. With the help of AMPs, any extra elements are cleared away thereby making the ads dominant and attracting more clicks.
This leads to using the ads properly for profits. Further, the businesses are able to generate more revenue and succeed better with its implementation.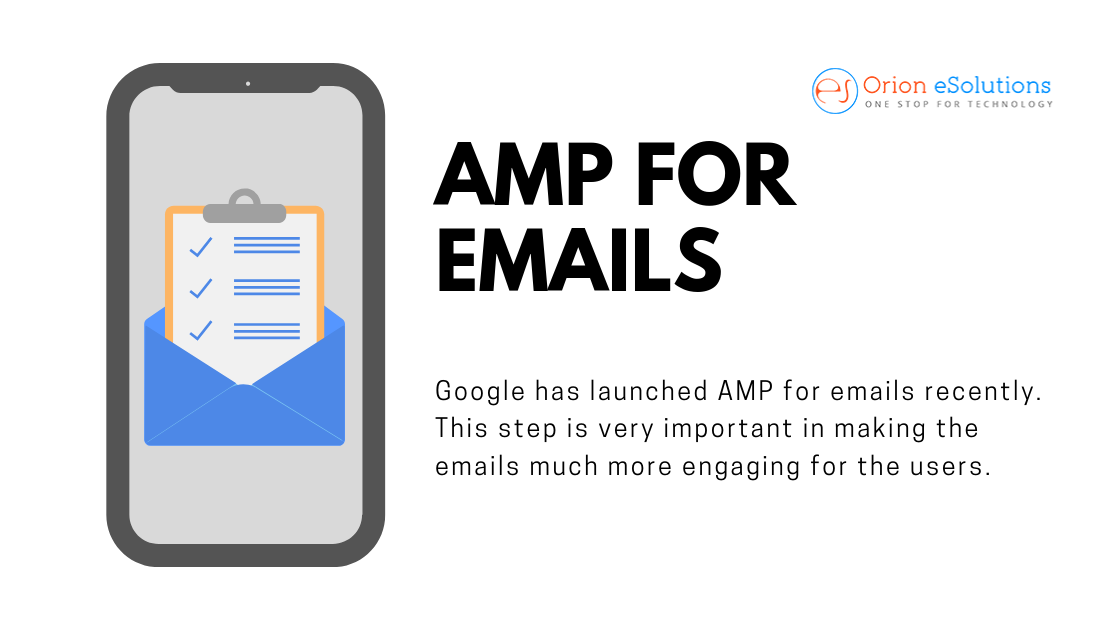 6. AMP FOR EMAILS:
Google has launched AMP for emails recently. This step is very important in making the emails much more engaging for the users. In the earlier times, only one CTA was allowed to carry out the task of directing the user to the link.
With the introduction of AMPs, it has now become much easier to interact and carry out different functions on the email. Users can now get more information, browse more, reply to the comments via emails. etc. With this advancement, the prevalence of AMP has increased even more.
The usage of AMP has become all the more important for business owners. They are now ready to take assistance from professional AMP service providers. This helps generate an interactive and targeted email experience for the users.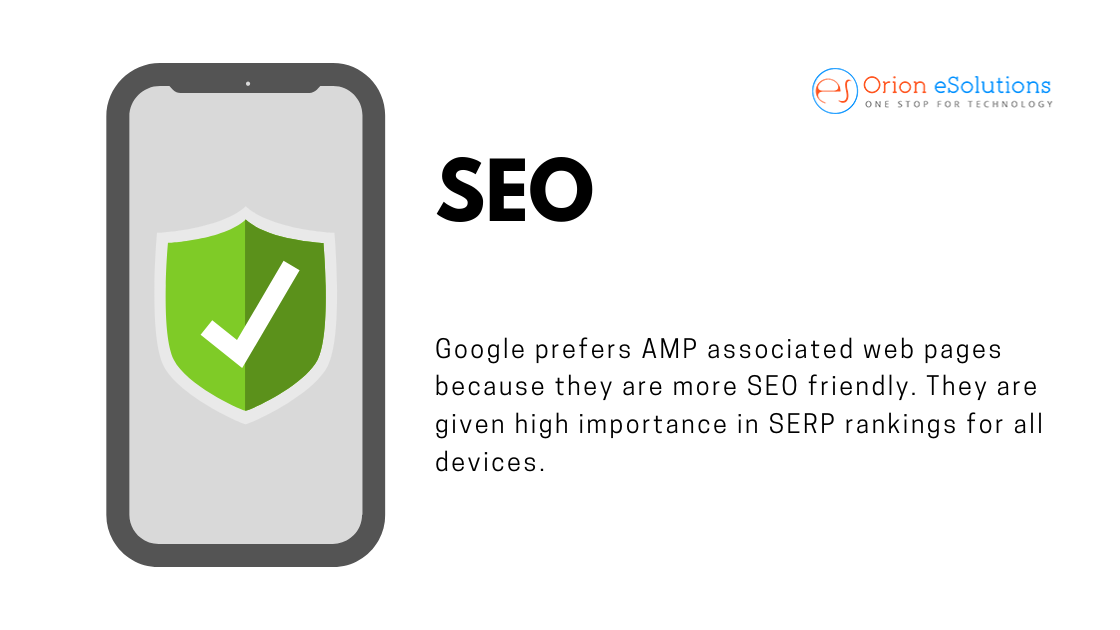 7. ACCELERATED MOBILE PAGES S.E.O:
Efficiency, speed, and performance are important factors when it comes to retaining the visitors. So as to drive traffic to the websites, search engine optimization plays a huge role. Google prefers AMP associated web pages because they are more SEO friendly. They are given high importance in SERP rankings for all devices.
The rise of AMPs relies heavily on the growing mobile usage trends. Google gives a lot of importance to the AMP project. In the year 2018, Google came up with a method called mobile first indexing. This was created to let the users know about how user friendly their websites are for mobile navigation.
All this, further means that regular SEO practices are not enough when it comes to digital marketing. It is important to make your website mobile friendly as well. It must be optimized with the use of Google frameworks so that the chances of higher ranking increase.
Therefore, AMP SEO will bring more organic search results on the website. Additionally, it will also reduce the bounce rate and create more impressions.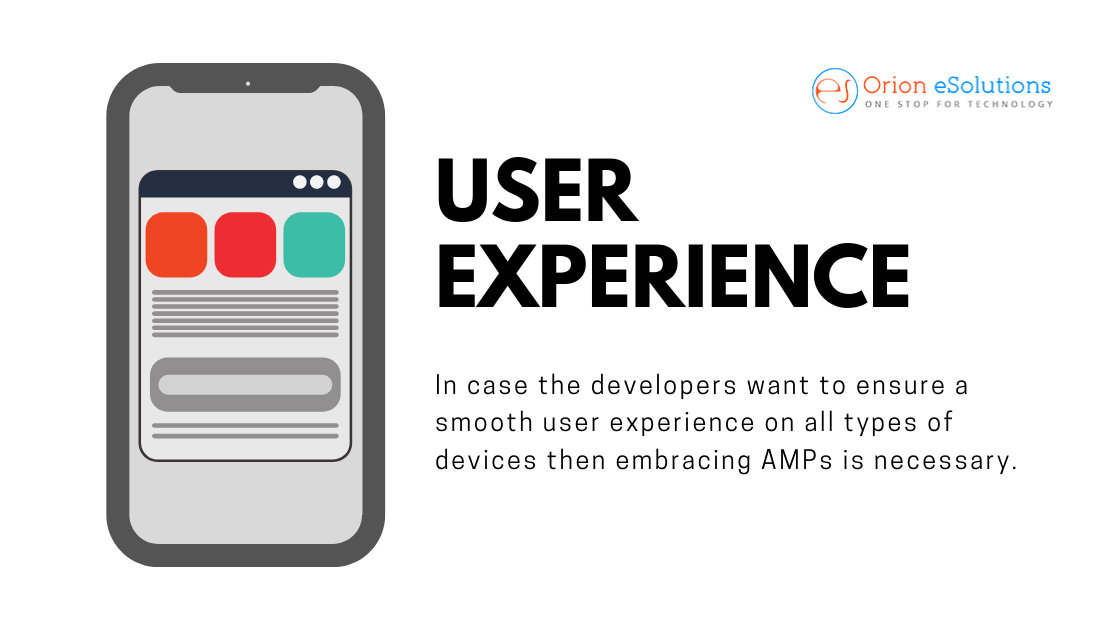 8. USER EXPERIENCE:
A good number of searches on the internet are carried out through mobile devices. This is why it is critical to enhancing the search features on the search engine results page for mobile devices.  AMPs are used to do the same.
These pages are created to make sure that the content doesn't get blocked by any ads. Users like this because they don't see unnecessary ads that reduce the loading time. Even content publishers get benefited from this.
CONCLUSION:
AMPs were introduced in the year 2015. They experienced a sort of slowdown in the year 2017. However, in 2019, AMP has come up with new benefits like AMP Plugins, AMP for emails, etc. These advantages make the usage of this framework even more popular with the developers and content creators.
The best way to describe AMPs is a solid foundation for web experiences in the future. The future looks promising and advanced with this technology.
They help in quick access. Moreover, they also help in content uploading at a much better speed, in an advanced and user friendly manner. To put it simply, they create a better user experience.
In case the developers want to ensure a smooth user experience on all types of devices then embracing AMPs is necessary.
Also Read: WHY IS THE DEMAND FOR PROGRESSIVE WEB APPS GROWING?